Recordings
2021-22 Winter Webinar Series
Webinar 4: Achieving Urban Forest Ambitions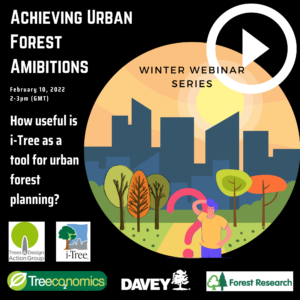 Watch this 4th and final webinar in our winter series. Hear Keith Sacre (Treeconomics/Barcham Trees), Kieron Doick (Forest Research), and Sue James (TDAG), discuss the use of i-Tree in the preparation of strategic plans. It will examine the information i-Tree provides and how useful this information actually is in delivering a sustainable urban forest. There will be an examination of i-Tree itself, coupled with an examination of what has actually been achieved from the many i-Tree studies now completed in the UK. For any manager or owner of tree populations interested in maintaining, enhancing and sustaining their urban forest, this webinar is one not to miss.
Webinar 3: the '3-30-300 rule'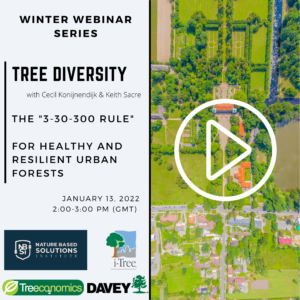 Watch this 3rd webinar in our winter series, and hear Keith Sacre (Director of Barcham Trees) and Cecil Konijnendijk (co-founder of the Nature Based Solutions Institute) discuss the concept of tree diversity and its importance in the context of the '3-30-300 rule'.  The '3-30-300 rule' is an evidence-based rule proposed by Cecil Konijnendijk, which stipulates that everyone should be able to see at least three trees from their home; there should be a 30% tree canopy cover in each neighbourhood; and 300 metres should be the maximum distance to the nearest high-quality public green space.  Anybody with an interest in urban trees should find this webinar useful.
Webinar 2:  i-Tree Canopy Tutorial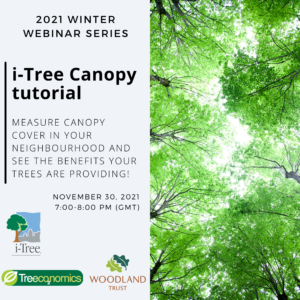 The second webinar in our 2021-22 winter series focuses on the i-Tree Canopy tool, which has now been fully adapted for use in the UK. Learn how to measure tree canopy in your own neighbourhood!
Webinar 1:  A Master Plan for the UK's Second City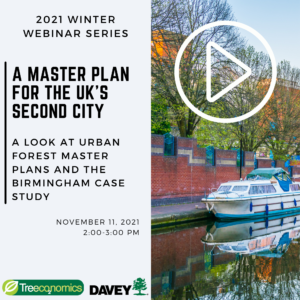 This is the first in our 2021-22 winter webinar series and focuses on Urban Forest Master Plans: What are they? How do they differ from tree strategies? Why are they important?
December 2020
Webinar: Green Wall, Green Roof, Green City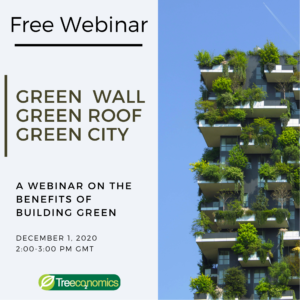 In this webinar, which aired on 1 December 2020, Keith Sacre of Treeconomics is joined by Mark Rotteveel of Pius Floris Boomverzorging to look at the methods and benefits of incorporating green walls and green roofs into city infrastructure.
This is an interactive webinar with a Q&A session at the end.
October 2020
Webinar: The Asset Which Grows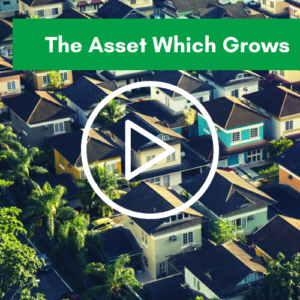 In this webinar, which aired on 22 October 2020, Kenton Rogers of Treeconomics discusses trees on housing association land and how their presence as living assets benefits not only the environment, but also the people who live there.
Kenton is joined by guest speaker Rob Scholefield of LiveWest, who talks about a project they undertook with Treeconomics, to value the 26,000 trees in their ownership.
2020 Summer Webinar Series
Webinar 1:  Sustainable Management of the Urban Forest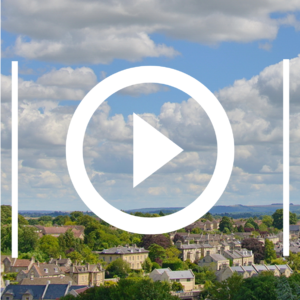 This is the first in our 2020 Summer Webinar Series and focuses on how an Urban Forest Master Plan can help you manage your town's green infrastructure.
This webinar aired on 28 May 2020.
Webinar 2:  Tree Planting Strategies: helping you achieve your canopy goals, and more…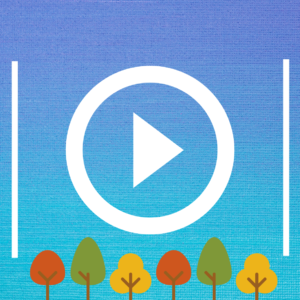 The second in our 2020 Summer Webinar Series focuses on how important a tree planting strategy is in helping you achieve your green goals.
This webinar aired on 18 June 2020.
Webinar 3:  i-Tree and the Urban Forest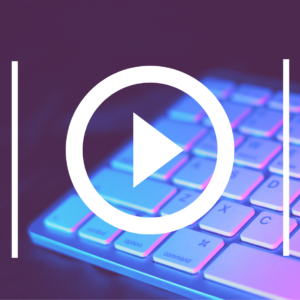 This is the third in our 2020 Summer Webinar Series and focuses on the evidence-based solutions that i-Tree tools can provide, and the key indicators that fuel urban forest master plans and tree planting strategies.
This webinar aired on 16 July                                                             2020.
Webinar 4:  Trees, People & Technology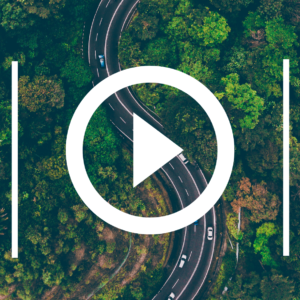 The fourth (and final) in our 2020 Summer Webinar Series.  Here we are joined by Josh Behounek of Davey, Hayley Rogers of Plymouth Tree Partnership, and Danielle Hill of Treeconomics Ltd, exploring i-Tree as a catalyst for community engagement.
Join the discussion on how communities and technology can come together to ensure that trees continue to be the first line of defence against climate change.
This webinar aired on 13 August 2020.
Radio interviews
Black Country Radio: The Big Black Country i-Tree Project – 14 Sept 2021
Ian McDermott and Tonia Clark of Birmingham Tree People talk about why the project was set up, and link to a volunteer tree warden in the field, to discuss how the surveying is progressing…
Tutorials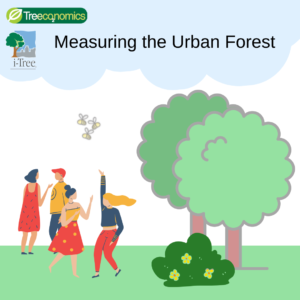 This video shows you how to carry out the fieldwork associated with an i-Tree study in your town or city.  We talk you through how to measure the trees, shrubs and land in your own private gardens and plots.
We hope you have fun!