London Victoria bid i-Tree project
During the summer of 2011 a trained field crew worked together with volunteers from the Trees for Cities project to record details on all publicly and privately owned trees within the Core and Buffer zones of Victoria's Business Improvement District.
This was a team effort led by Victoria BID and Treeconomics, with valuable contributions from Forest Research, the Greater London Authority and Natural England.
The trees in the Victoria Business Improvement District (BID) are a key component of the urban forest infrastructure, providing a wealth of benefits, offering resilience against climate change impact, protecting urban communities against the extremes of the urban heat island effect and temperature increases. Crucially they provide shade, evaporative cooling, pollution filtration and also capture and store carbon (Nowak 2006).
Trees intercept rainwater thus reducing the burden on the drainage system; they cool the air and provide invaluable shade on a sunny day, and, of immediate benefit to Victoria in the face of major redevelopment, they can contribute to cleaning the dust and pollution from the air we breathe.
Victoria's street trees and those in public and private green space have a central role in mitigating these environmental challenges and so contribute to making Victoria a better place to do business.
This study revealed that existing trees, green spaces and other green infrastructure assets in Victoria divert up to 112,400 cubic meters of storm water runoffs away from the local sewer systems every year. This is worth between an estimated £20,638 and £29,006 in carbon and energy savings every year.  The total structural value of all trees in Victoria, (which does not constitute a benefit provided by the trees, but rather a replacement cost) currently stands at an astronomical £2,103,276.
When implemented, the green infrastructure opportunities identified by Victoria BID were predicted to have the potential to divert up to 67,600 additional cubic meters of storm water runoff every year, representing an estimated extra £6,300 and £17,500 in yearly carbon and energy savings respectively.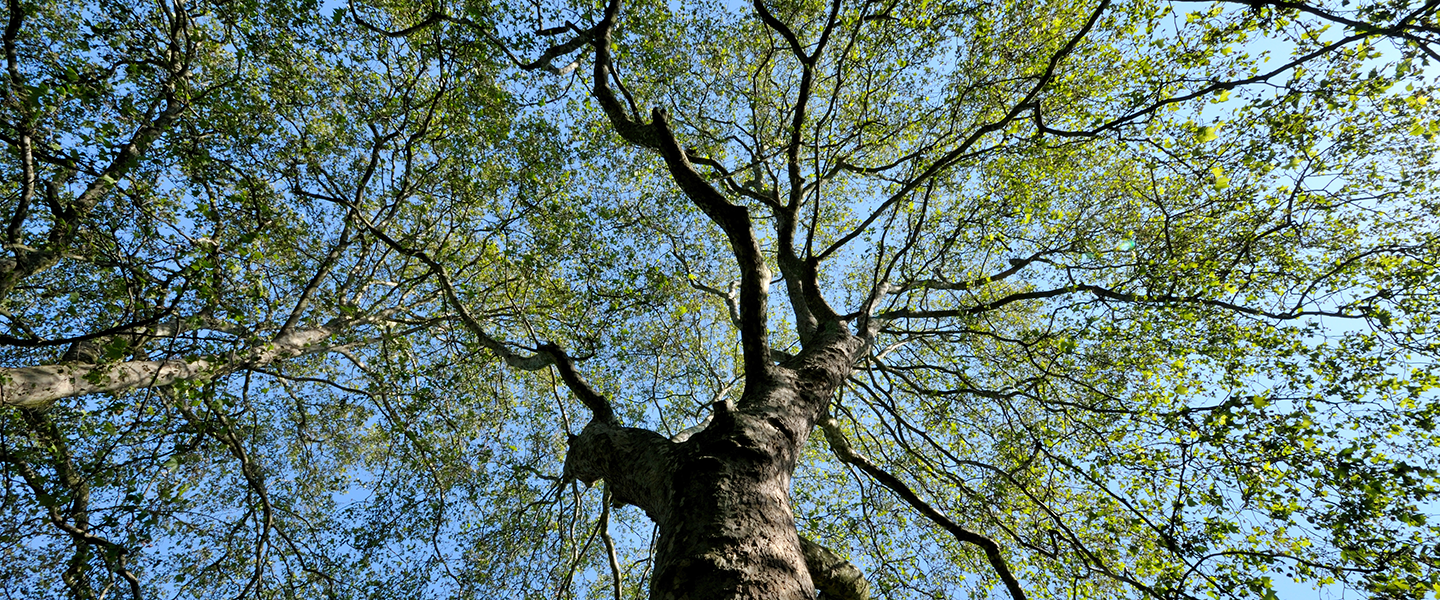 Public and private trees in the Victoria BID provide valuable benefits, and realising the Mayor's target for increasing canopy cover together with the creation of additional green roofs and ground level green space would dramatically enhance the scale of ecosystem services the area enjoys.
"It is clear then that Victoria's trees are an asset that need to be carefully managed. We will use the results from this research to inform the detailed delivery of our BID wide green infrastructure programme, seeking to use natural features such as trees to make Victoria an attractive place to work and visit, but also one that is resilient to current environmental challenges and the anticipated effects of future climate change."
Chairman of Victoria Business Improvement District, Tom Foulkes
Download a copy of the Victoria i-Tree report here.
For further details about a survey in your area, or for your property estate, please contact us.