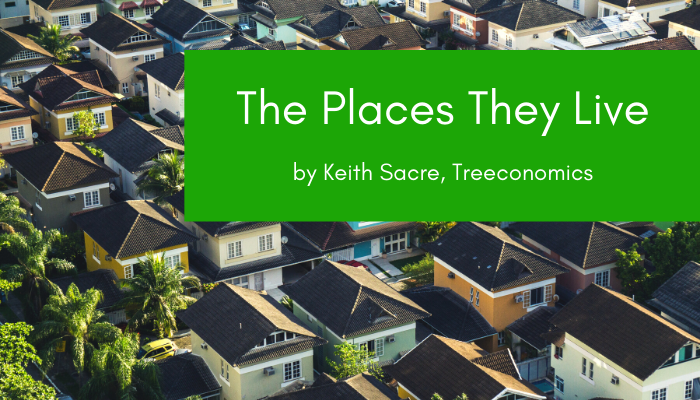 24 September 2020
There are many interpretations of the word 'normal' and those interpretations will vary from individual to individual, household to household, and business to business.  These strange times we now live in have challenged almost everything which could have been described as 'normal', whatever the interpretation.
Having to spend more time at home has focused our minds on the importance of nature and the benefits it provides, particularly in areas close to where we live.  Trees are obvious and easily observable and the benefits they provide have been well documented.  Their role in sequestering and storing carbon, intercepting pollution and rainwater, and providing shade, are well known, as is their positive impact on health and well-being.
It is estimated that some two million trees are in Housing Association ownership in England, and these trees are inevitably close to where people live.  It is estimated that some 2.4 million homes are provided by Housing Associations and therefore the trees that Housing Associations own make a constant and daily contribution to the lives of those people living there.
But trees largely remain an invisible asset.  Certainly they can be seen, but their value is often not quantified, and the benefits they provide not included on any balance sheet other than as a cost.  Tree populations are dynamic and require management, maintenance, and regular replenishment if they are to continue to provide their many benefits.
Successful and sustainable management of any asset, first requires an understanding of what that asset is worth and what services it provides.  It has been possible for some years to calculate the asset value of trees in monetary terms and to provide monetary values for the benefits they provide.  Such information can be gleaned from existing tree inventories and can provide a sound basis for future tree management and maintenance.  Furthermore, it can help estate managers to prioritise planting and to create a framework for developing the value of their tree and property asset.
Given the importance of trees and the benefits they provide, it is encouraging that more Housing Associations in England are considering evaluating their tree asset and quantifying the benefits these trees provide to the residents who occupy their properties.
To talk to us about creating your own tree inventory or, if you already have one and would like to find out what benefits your trees are providing, please get in touch.